President:
Melinda Shaw – 239-280-8389 – osubuckeyes1963@aol.com
Vice President/ Membership:
Jay Zachman – 330-697-2660 – jwzachman@aol.com
Secretary:
Cathy Hamilton- 239-272-2897 – CathyHamiltonRealtor@hotmail.com
Treasurer:
Jay Zachman – 330-697-2660 – jwzachman@aol.com
Past President:
Communications Chair:
Jeff Fuscardo – 239-826-7186 – fuscardo@ipapilot.org
Scholarship Chair:
Dr. Mike Collier – mcollier11457@gmail.com
Community Service Chair:  Sue Miles – smiles1864@cs.com
Directors:
Mary Stephan – 614-562-3157 – mstephan@centurylink.net
Dr. Jack Lomano – 239-470-8809 – jmlomano@gmail.com
Jozette Calvert – markcalvert@comcast.net
Patricia Trumps – ptrumps@icloud.com
Giancarlo Tasso – glee@hotmail.com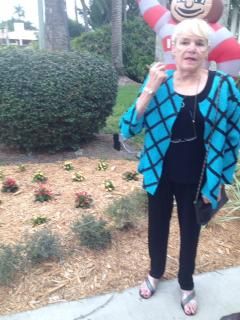 Melinda Shaw
President
Melinda is a 1963 graduate of OSU in accounting. She and husband Darrel sold their business of 20 years ( Hi Tech Pools & Solar) last year to retire. Mother of two, grandmother of 7, Melinda's hobbies include playing bridge, tennis and reading.
Jay Zachman
Vice President
Born and raised in Cincinnati and went to The Ohio State for both my undergraduate degree in Agriculture (1975), and my doctorate in Veterinary Medicine (1978). I am currently semi retired and enjoying the Florida sunshine.   My wife, Janis, my dog, Buckeye, and I live in Crown Colony in Ft. Myers.  As always "How firm thy friendship O-H-I-O".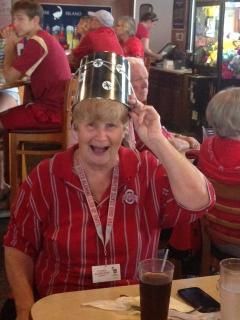 Cathy Hamilton
Secretary
Cathy was born in Indianapolis IN. She is the mother of four and grandmother of ten. Cathy moved to SWFL in 2001, while working for National City Bank, before she retired in 2003. Currently, she is licensed as a Real Estate Broker Agent at Keller Williams Elite Realty and loves helping buyers and sellers with their real estate needs. She loves helping the club at the Game Watch parties and other activities. Her hobbies include dancing, traveling, Buckeye sports and meeting other Buckeyes around the world. Go Bucks!

Jeff Fuscardo
Technology/ Communication Chair
Jeff was born and raised in Wheeling, WV. He completed his BA in Aviation Management in 1992. After flight instructing at Ohio State, he moved to Florida to pursue his aviation career. Currently, Jeff is a pilot for UPS. He flies the Boeing 767 on international routes taking him around the world where he is sometimes forced to watch the Buckeyes on the internet. Jeff has lived in Ft. Myers since 2001 with his two Buck-nuts, Jake and Jeffrey.
Sue Miles
Director / Community Service
I was born in Columbus, Ohio and graduated from West High School and graduated from Medical Assisting school. I have been married to my husband, Tim for 45 years and we have a daughter, Courtney and a granddaughter, Hannah. We have lived in Cape Coral for 23 years. We have been members of the Buckeye Alumni club off and on for many years. This is the first time I have served on the Board, and I am honored to do so. I enjoy traveling (Disney, Las Vegas to name a few) reading, my pool and spending time with Hannah. I have worked for Lee Memorial Hospital for 7 years. I will be heading up the Military Supportprogram for the club this year and hope we can exceed last year's goal.
Mary Stephan
Director
A lifelong Buckeye fan and supporter, I fondly remember watching the OSU-Michigan game on TV Thanksgiving weekends with family. I met Woody Hayes when he was in our neighborhood recruiting Bobby Brudzinksi in the 70's. You would have thought God was visiting the way everyone acted. I lived in Columbus for 30 years before relocating to Ft. Myers in 2014. I work for Preferred Travel in Naples.
I feel we have one of the best alumni groups and can't wait until the 2015 season starts and meeting everyone in Shoeless Joe's on Saturdays.
Jack Lomano
Director
Bachelor degree from OSU in 1963. Finished Medical School and Residency at Ohio State in 1971. Practiced medicine in Columbus until 1991 when he moved to Florida and practiced for another 5 years. An avid Ohio State fan who enjoys boating, fishing and gardening. I am proud to be a Buckeye fan and look forward to serving on the Board of the Alumni Club of Southwest Florida.
Jozette Calvert
Director
Jozette (Bailey) Calvert is a 1993 graduate of The Ohio State University. In 1989, Jozette and her three roommates met for the first time, lived together throughout college and still remain very good friends. That's a rare occurrence. Jozette has two degrees in Geography and makes maps for a living. Jozette and her husband, Mark, just moved to Florida in 2016. They were tired of the snow and wanted to be closer to the beach. Jozette enjoys traveling, reading, painting and making OSU jewelry. Go Bucks!